Hi!
You might remember the Christmas doujinshi I started a little while ago? I meant to finish it in time for Christmas, but college wouldn't let me. So now I've got the first 5 pages done, out of 15.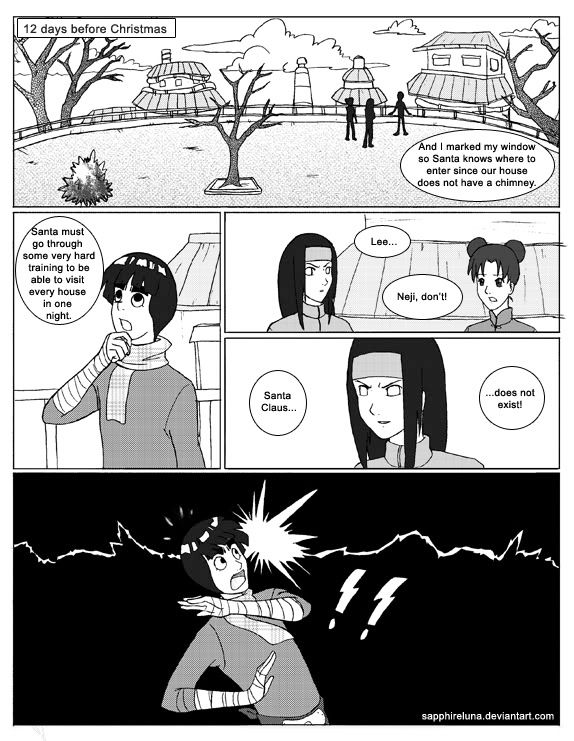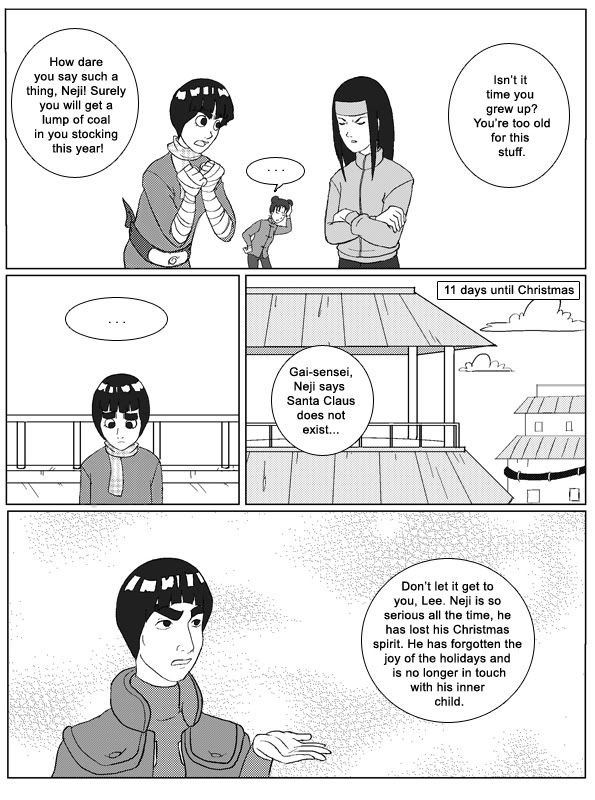 I so cannot draw Gai o.o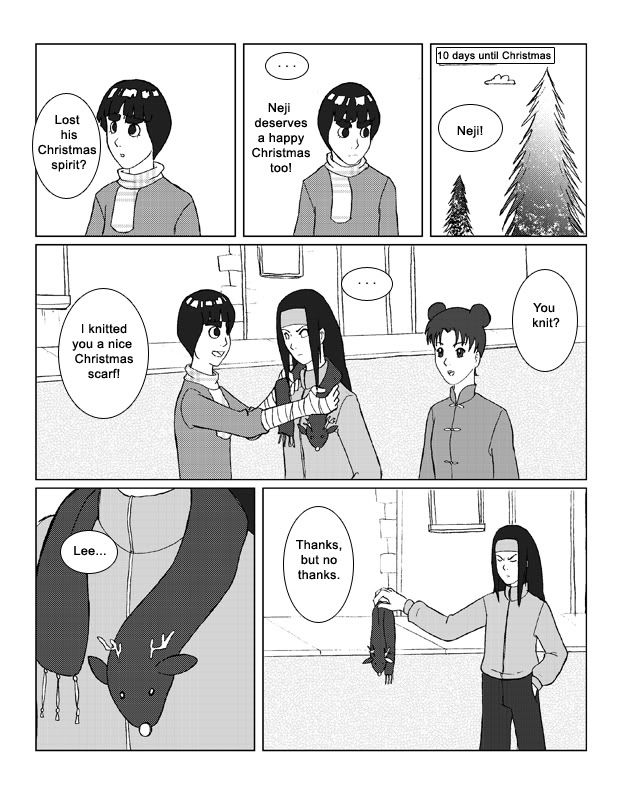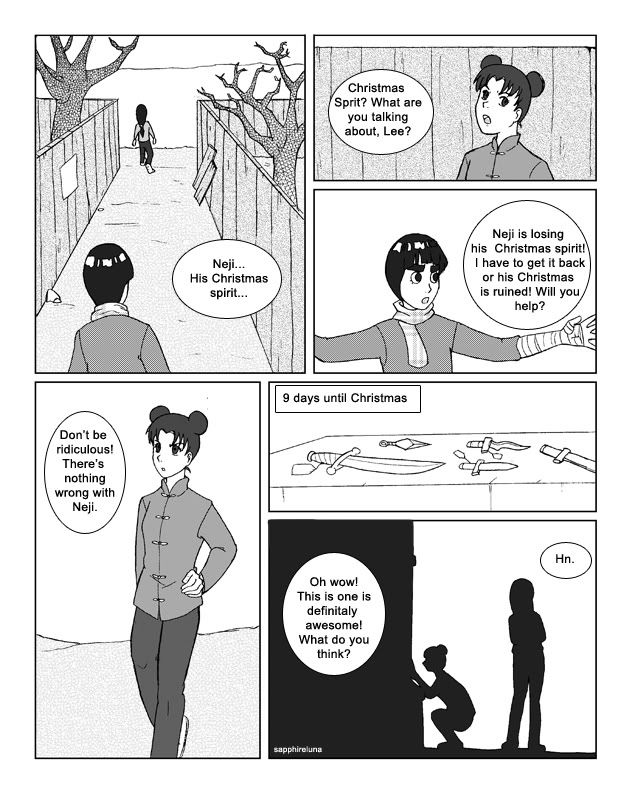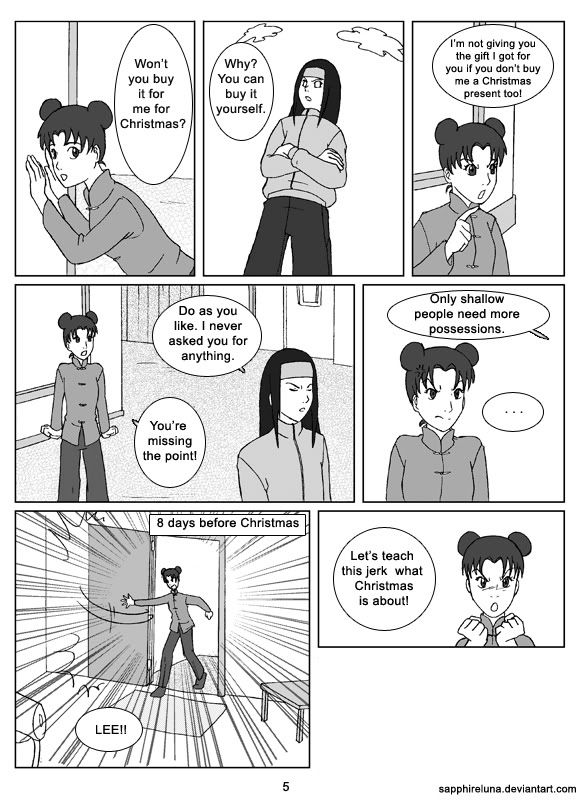 Aw Neji is so mean! Will Lee and Tenten be able to retrieve his Christmas spirit? To be continued! XD

I will post the next 5 pages when they're done. Meanwhile, comments and criticism are appreciated.